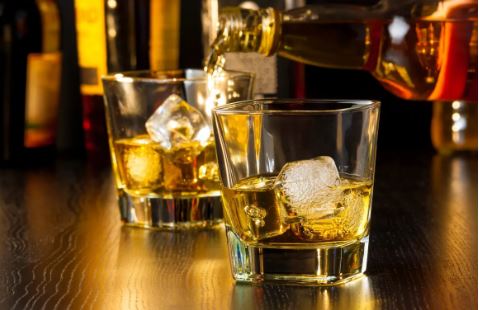 SIP BY THE DRAM
There's much to see here at the Dram Whisky Shop. So, take your time, look around, explore single malt whiskies in a dram of your choice, and learn all there is to know about your chosen single malt dram by region. We hope you enjoy our site and take a moment to drop us a line.
Curated Dram
Welcome to Curated Dram Whisky Shop
Experience the ultimate freedom of choice in your whisky journey with our expanded shopping cart! Unlike subscription-based models, we believe in empowering our customers to choose what suits them best. Delve into a world of exquisite flavors with our diverse collection of award-winning 2.5/3cl samples of single malt whiskies from various regions. Each carefully curated dram is offered at a reasonable cost, allowing you to savor, experience, and be truly wowed before making a purchase. Our Dram Whisky Shop samples showcase the best from Scotland and around the world, ensuring an unparalleled tasting adventure tailored just for you. Elevate your whisky exploration with us, where choice and excellence converge.
Single Malt Whisky by Region
Speyside

Speyside scotch whiskies are known for being frugal with peat and full of fruit. Apple, pear, honey, vanilla, and spice all have a part a role in expressions from this region, which are commonly matured in Sherry casks.  Also home to the vast majority of Scottish distilleries in Scotland, as well as some of the world's most famous, including Glenlivet, Macallan, Glenfiddich, and Balvenie.
Islay

Islay is usually associated with peaty single malt whiskies world famous whisky distilleries on the island include Ardbeg, Laphroaig, and Lagavulin. Further up lies the smoky, coastal-influenced Bowmore, the unusually varied whisky from Bruichladdich, the oily smoky malt from Caol Ila to the north, and Bunnahabhain with its fruity, gentle malts.
Highland

Scotland's largest whisky region boasts a dizzying array of styles, from rich and textured to fragrantly floral. The Northern Highlands is home to Dalmore and Glenmorangie; the Southern Highlands include distilleries such as Edradour and Aberfeldy; the Eastern Highlands is Glen Garioch which makes smoky, fruity whiskies; and the Western Highlands plays host to Oban.
Lowland

This region is more strongly associated with grain whisky and blended whisky than malt whisky. In terms of Lowlands whisky flavour, the character of the malt often comes through strongly, with a soft body. Traditionally the barley used has been unpeated, possibly because the Lowlands, East Lothian in particular, had a strong coal-mining industry. The region is home to distilleries such as Annandale,  Auchentoshan, Clydebank, Bladnoch, and Daftmill to name a few
Campbeltown

Touted as the "Whisky Capital of the world" as it was once home to as many as 30 distilleries, however, production has markedly declined over the decade. By 2010 only three distilleries continued to produce whisky in Campbeltown, Springbank, Glengyle, and Glen Scotia. The whisky produced here offers notes of "dried fruit, vanilla, toffee, and brine within a dry and pungent body".
World Whiskies

We have a range of Japanese single malt whisky which include Yamazaki which is Japan's first and oldest malt whisky distillery, established in 1923 by Shinjiro Torii. Further, we have Hakushu which is the second single malt distillery from Japan's first and most awarded Japanese Whisky producer "Suntory".